Let's face it. We don't have flawless skin like the airbrushed divas on the covers of InStyle or Vogue. Maybe you feel your skin is a zit factory or maybe you have the occasional Rudolph-the-Red-Pimpled-Nosed-Reindeer syndrome.
Finding the right foundation is essential. Today I'm going to tell you about my favorite foundation, suitable whether you have oily, dry, or normal skin.
Mineral Foundation
I've been using this for years. I can go lighter or heavier, depending on the coverage I'll need for the day. Minerals are so easy on your skin and help nourish rather than just cover. (You can even sleep in them!) Finding the right mineral and color is the trick, so don't be surprised if you have to try a few different types to find your fit. Here are some of my favorite brands at different prices. Check these out with the links below.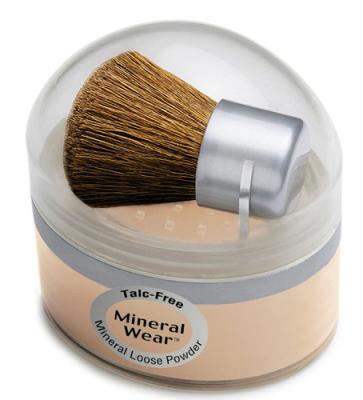 If you have dry skin, be sure to apply your moisturizer before foundation.
I hope you enjoy!