Princess Vanity and Princess Prance are going to a ball! The biggest one in the kingdom -- everyone will be there!!! Even Prince Charmsalot is going to be there and every princess is going to want to dance with him!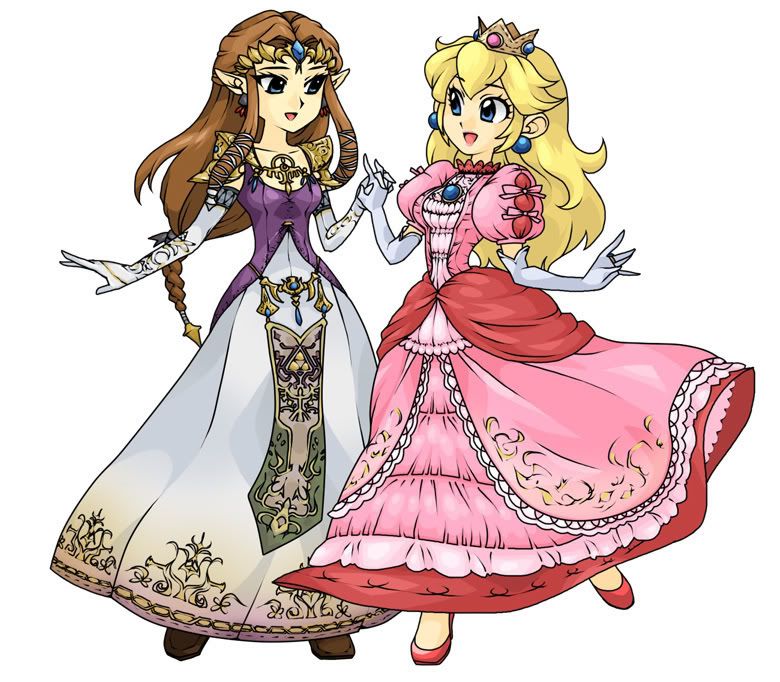 Vanity and Prance have to look perfect for the ball! They've looked in magazines and watched style reports for weeks. All they've talked about is fashion and Prince Charmsalot! One day on an outing to try on dresses, they ran into Princess Meek. Vanity said to her with a snicker, "Meek, what are you wearing to the ball?" Meek replied, "I think I'm wearing my blue dress -- the one my grandmother gave me to wear for my birthday party." Prance rolled her eyes. How could anyone wear a dress that was five years dated, and that blue dress was not the prettiest dress in the first place. Vanity and Prance really didn't like Meek. She was too "holy" for them, so they went on their way.
As they were shopping, Vanity found the perfect pair of shoes -- sparkly platformed pumps with red soles, but Prance loved them, too! Prance said the shoes looked better on her. Vanity said that they were the only shoes that would go with her dress. They came to the agreement that if one couldn't have them nobody should, so they put the shoes down and continued shopping.
The next day Prance went back to the shoe store in the morning and bought the shoes anyway. Vanity did the same that afternoon. The evening of the ball arrived and when Vanity saw Prance and when Prance saw Vanity, they became VERY mad at each other, and they both decided they didn't want to be friends anymore.
I wish I could tell you that they made up in the end, but this is not the case. They remained angry at each other and they never really talked again.
So what is the moral of this story? Is it you should never fight with your friends? Well maybe, but let's look at Vanity's and Prance's character and how they built their relationship. Let's break it down in a series of questions. In a couple of days, I'll post the answers.
Who do the characters in this story represent?
On what does Vanity and Prance base their relationship?
Do they strive to grow a deeper relationship with each other?
What is the difference between Meek vs. Prance and Vanity?
What does each character value in this story?
Does this story reflect real life issues?
Is the argument over the shoes the real issue in this tale?
Who has more fault? Vanity or Prance?